home > interior floors > custom interior floors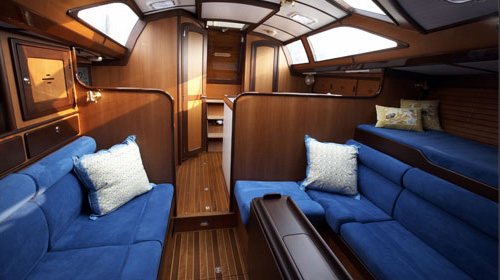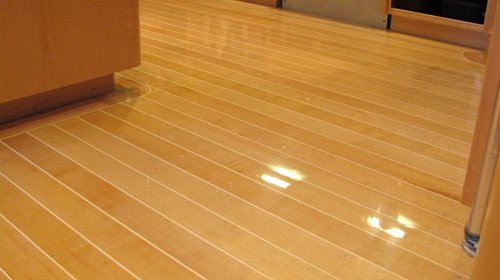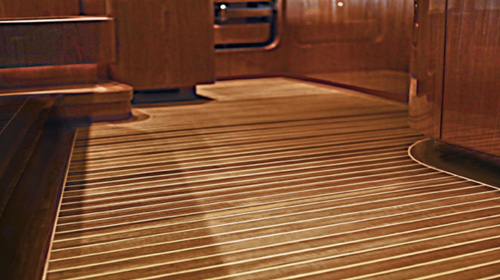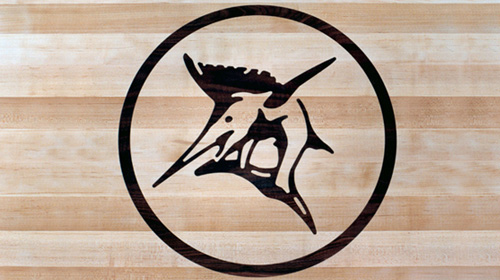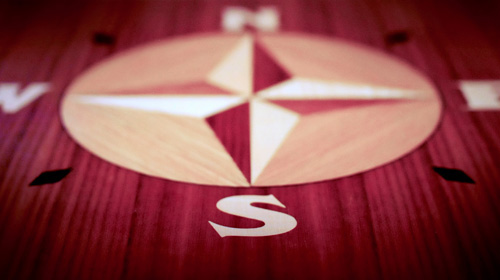 Whether you require a custom prefabricated floor ready for installation, or the materials for construction, Maritime Wood Products offers a full range of wood flooring for yachts.



Maritime Wood Products offers a full range of wood flooring for yachts, from custom floors ready for installation, to the flooring materials required for construction.

Floor sections are made up 16 feet long. (Longer lengths are possible subject to availability of lumber.)
Floors of any width can be made by edge-gluing sections together with no noticeable seam.
The completed custom prefabricated floor is delivered to your facility ready for final fitting and installation.
Floors can be ordered pre-finished.



MARITIME Floor Panels are manufactured in rectangular sections to your bulk size specifications, and sanded to a uniform thickness. You provide the cutting and fitting at your facility, and the panels are then ready for installation. If you have skilled carpenters available, MARITIME Floor Panels are a cost-saving alternative to a MARITIME Custom Interior Floor. Benefits of MARITIME Floor Panels include:
Ready to Cut and Install
100% Solid Wood

Any Combination of Wood Species

Any Size and Thickness

Extreme Durability and Beauty



Maritime Wood Products work closely with production boat builders to provide everything needed for the successful installation of our products. We can visit your facility and help design, engineer and pattern a custom fit floor for your application. We work within your production schedule and are responsive to time-sensitive orders and changes.
Maritime Wood Products supports Just In Time (JIT) inventory and delivers flooring systems that improve manufacturing efficiency and quality. Contact us for more information.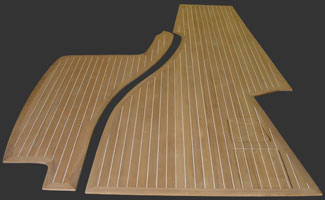 The materials we use in our Custom Interior Floors and Floor Panels are the finest available and go through a rigorous selection process. We select lumber and planking for each project individually to achieve the most consistent and uniform appearance.

Our Custom Interior Floors and Floor Panels are constructed of solid wood, providing long-term durability and resistance to damage.
Our "Teak & Holly" floors are constructed with the choicest Burma Teak planking and alternating strips of hard maple. The precision-milled planks and contrasting strips are then fused together using a specially formulated epoxy and our proprietary bonding process. The panels are then sanded to a uniform thickness.
We fabricate our floors without a substrate (i.e., backing material), unless otherwise requested. Floors and Floor Panels made without a substrate have major advantages: they weigh less, are easier to install, and eliminate a potential source of delamination.
Our standard floor thicknesses are 1/4", 3/8", and 1/2".
Our standard plank width is 1-7/8". Alternating strips are either 3/16" or 1/4" wide. Other widths and thicknesses are available upon request.
MARITIME Custom Interior Floors and Floor Panels eliminate the need to tediously hand lay a floor plank by plank. They represent a major savings in on-site skilled labor hours and fabrication materials waste. And they speed up installation for both new construction and refits, freeing valuable space and dramatically reducing the time a vessel is out of service.



To prepare a floor pattern that ensures your floor will be built as planned, please call us to receive detailed floor pattern instructions.



For detailed instructions on installing MARITIME Custom Interior Floors, please click here.



We custom build teak grates to patterns or specifications. Typical interior applications for our custom teak grates include showers, heads and bilge vents. We also sell notched and flat teak grating stock in 1" and custom thicknesses for builders fabricating their own teak grates.