home > news




Click on the press hit link for more details.
Practical Sailor : March 2007


In an independent test performed by industry experts, Maritime Teak Deck Caulk products proved to be a top performer in every category.
Click here to view the complete article.
Click here to Download a PDF of these results.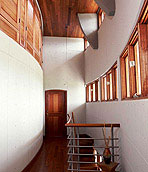 Expert Support
Call us to discuss your requirements and goals. We will apply our knowledge and experience to ensure your project's success.